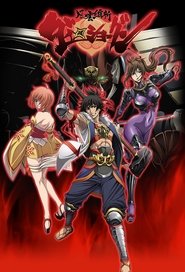 Fuuun Ishin Dai Shogun Season 1 Episode 7
Kei'ichiro learns that the curse is gone and goes out on the town with Hyakusuke. Kiriko finds out and tries to stop them, but her old friend, Sutemaru has come to get her. Kei'ichiro is jealous of Sutemaru. Just then a powerful foe, the Shinsengumi, arrives!
Episode Title: The Ninja of Passion, the Bloody Shinsenhumi!
Air Date: 2014-05-19
Year: 2014